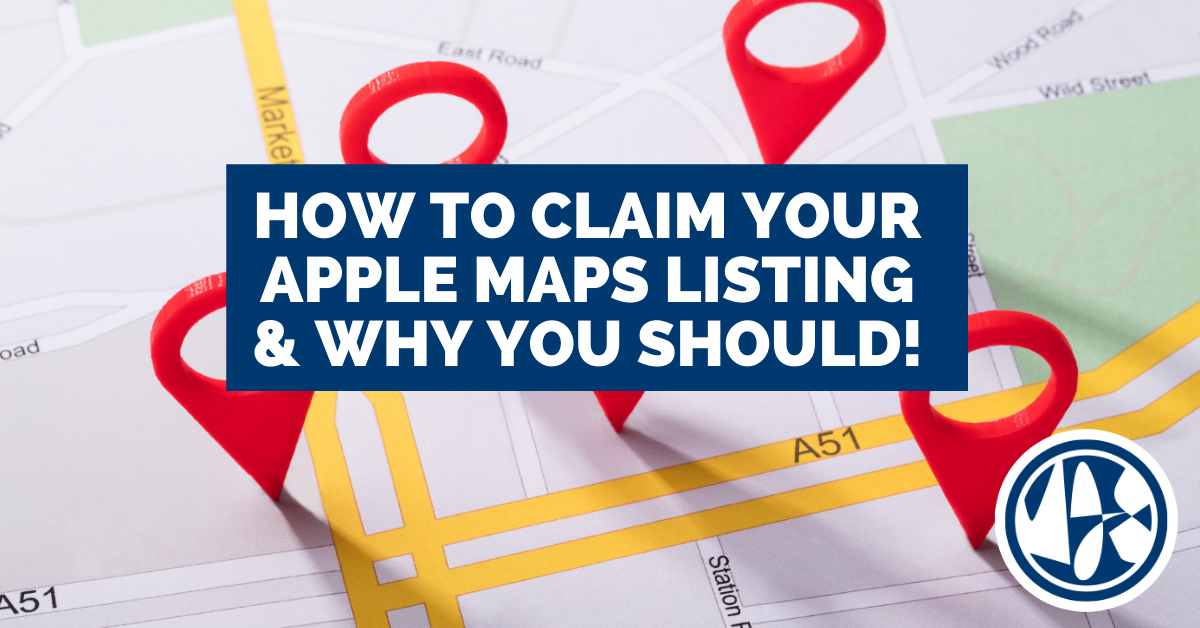 How to Claim Your Apple Maps Listing & Why You Should!
November 2, 2020
What About Printed Collateral and Marketing Materials?
January 19, 2021
Engagement. It's not just for long term relationships anymore. It's the goal of all digital strategies. Really, it's the goal of all marketing strategies. But, let's focus on digital and how you can promote engagement and reduce bounce rate on your website. Bounce rate is an important KPI (Key Performance Indicator) because bouncing visitors are lost opportunities. Bounce rate is the percentage of total visits leaving your website without visiting other pages or immediately after entering. It doesn't matter if you have a gajillion visitors a day if none of those visitors are staying long enough to learn about you or your products.
Before making changes to your website, you should learn what your bounce rate is and what it actually means. How do you know if your bounce rate is good or bad? You need a basis for comparison. Industry standards suggest that if your bounce rate is higher than 80%, there is serious cause for concern. Between 70%-80% is considered poor performance and you should consider making changes as soon as possible. Bounce rates between 50% and 70% is industry average so you're doing okay. Your goal should be 30%-50% as these numbers are considered excellent results for any digital marketing strategy. If your bounce rate is below 20% you may have a tracking problem as that is extremely uncommon. But hey, maybe you're just that awesome!
Something to consider, however, is the purpose of your website. Some websites are purely informational; some are storefronts; some are both. Some websites are simply gateways to other sites. Depending on the purpose of your website and the goals you have for your visitors, your bounce rate will vary, and that's okay. Many companies do want consumers to stay on their sites, learning about their brands and products, eventually leading to a sale. In these cases, bounce rate should be as low as possible. Consumers should be browsing and engaging and spending a reasonable amount of time on one or more pages. Keep in mind, though, that if you're sending potential customers to a highly informative page, and/or if they do find exactly what they're looking for on that page, they will be considered a "bounce" if they don't visit any other pages.
So let's talk about how to improve your bounce rate…
First impressions are important. Is your website easy to use, fast and attractive? Just like a brick and mortar store, your website should be a reflection of your brand. It should be clean and welcoming, designed to make consumers feel comfortable and easy for them to get what they want. Whether they're looking for products, information or pricing, your website should be clear and easy to navigate. A good user experience is paramount. Put yourself in your customers' shoes. When you enter the website, what are you looking for? Is it easy to find? Are your prices competitive?
Is your website responsive? Remember, nowadays there are hundreds of different devices out there. Does your website function well on all of those devices? Does it look as good on mobile as it does on desktop? What about tablets? A site needs to be easy to read and navigate regardless of platform or browser.
Another important item to note is which pages customers are landing on. Not every customer is going to find you through your home page. If ads, blog posts or articles are linking to a specific page – is that page well-designed and welcoming? Every landing page is as important as your home page and should be optimized for engagement. You can always test different landing page designs with A/B testing to see which layouts garner more engagement and time spent.
At the end of the day, your bounce rate may simply not reflect industry standards. Set reasonable, achievable goals and try to improve incrementally. Remember, Rome wasn't built in a day. And with ever-changing digital and design trends, it can be hard to keep up. Just ensure your content is engaging and relevant, your website clean, mobile first and user-friendly and your offers or prices are competitive. Keep an eye on those analytics and you'll start to see improvement. Hope that helps; now I've gotta bounce.