We've been at this since the 1900s...
The owner guy, Matt, and these three brilliant and attractive department heads lead carefully selected teams of hard-working and enthusiastic professionals, most of whom have been with our agency long enough to remember Zip drives.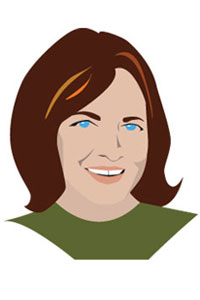 ALLISON MAYER
General Manager
& Director of Account Services

---
Born of extremely pale parents on the tiny Island of Rhode, Allison Mayer has led a charmed and anal-retentive life. From an early age, Allison was known to organize paper clips by size, color and effectiveness. As Director of Account Services, Allison has instituted a rigorous and demanding "to-do list" policy and has single-handedly wiped out South Florida's supply of hanging file folders and self-tanner. As General Manager, she generally manages… everything. A problem-solver at heart, Allison is adept at creating effective media and creative strategies based on specific client needs and resources. She enjoys cooking, gardening and getting budgets approved.
with MJS since 2005
RONNI WALKER
Media Director
& Spreadsheet Guru

---
Ronni Walker is a New York native, and hence, a born and bred fast-talker. Ronni's typically finished negotiating before colleagues can even spit out their first words. With over 20 years of media buying experience, Ronni arrived with oodles of knowledge, a flat iron and what some may consider an annoying habit: repetition. Raising three kids, repeating herself had become a primary survival skill. While many would find this tiresome, at MJS Advertising we know her redundancy ensures correctness (and keeps her staff from running with scissors). When she's not triple checking invoices, Ronni enjoys Yoga, good wine and shoes…OMG SHOES!
with MJS since 2010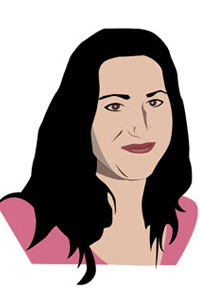 MARCEE PAUFF
Creative Director
& Grammar Authority

---
If ADHD had been diagnosed and Ritalin had been in such excessive supply when she was a child, it's quite possible Marcee Pauff would never have become a Creative Director. Thankfully, her hyperactivity, fondness of her own voice and ability to invent on the fly led to a career in advertising. With several Addy Awards under her belt, lightning-fast turnaround and a superhuman index of 80's movies quotes, Marcee is the go-to gal for instantaneous anti-generic ads and ideas – and logo designs and t-shirts and birthday invitations for your best friend's cousin's sister's kid. Marcee takes pleasure in watching way too much tv and complaining.
with MJS since 2000
fun fact.
two of our video editors are also Licensed Commercial Drone Pilots