Pandemic Forces Change in Automotive Marketing
October 1, 2020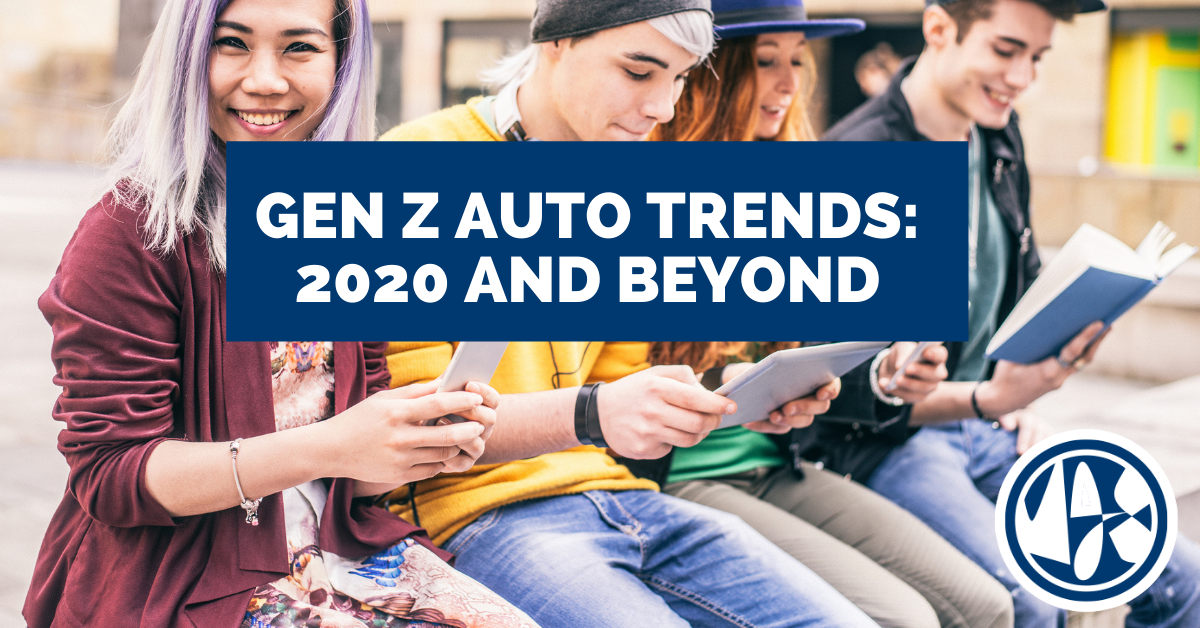 Gen Z Auto Trends: 2020 and Beyond
October 9, 2020
Breaking Down Automotive Digital Marketing Strategies
MJS Advertising is a full-service advertising agency that has been helping auto dealers sell more cars and make more money for over 20 years. Over that time, we have seen a lot of changes in marketing strategies, the development of new media and products that car dealers can invest their money in. Years ago, the list of advertising outlets was short: print, mail, TV, cable and radio. Today, the options are endless so how does a dealer balance their advertising budget while covering all bases? It's a delicate balance that needs to be adjusted within the parameters of the selected outlets rather than a complete overhaul of the strategy. Here are the core elements of a successful advertising and marketing plan:
Automotive Digital Marketing Strategies
CUSTOMER REVIEWS
Think about your own buying habits. Do you blindly buy a product without reading customer reviews? You probably wouldn't make what is likely the second largest purchase of your life from a company that you know nothing about. Customer reviews are powerful; the more you have, the more credibility you'll have with consumers. MJS Advertising has a social media toolbox filled with strategies to continually solicit reviews.
SEO
Every automotive dealer dreams of the day that the strength of their SEO strategy is powerful enough that they no longer need to pay for search results. Understandable? Yes. Realistic? No. SEO and paid search must go hand in hand and there is no one strategy that can replace another as they all have their own unique benefits. Get a free SEO site audit here.
Most consumers that walk into a dealership have most likely already done their homework online. Translation: your content should help them in their research.
MJS Advertising offers several SEO packages that can address a dealership's individual needs. After MJS Advertising conducts an in-depth review of your website and assesses the dealership's needs, we create a plan that incorporates content, video, and social media boosting. This specially curated content takes into consideration YOUR dealership's unique characteristics and needs. Ask us what your SEO strategy should look like. Or click here to get a free site audit.
 STRONG SEARCH CAMPAIGN
92% of car buyers research online before they buy; at least a third of auto research is done on a smart phone. The reality is, you can't afford not to have a strong online PPC presence in a very competitive market.
If your digital company isn't discussing these basic strategies with your dealership, you owe yourself a call with MJS Advertising. Contact us here.
-Ensure your Google Ads account is structured properly. For example, an infinite amount of keywords per campaign causes more harm than good.
-Negative keywords prevent wasted spend and irrelevant search results.
-Text ad copy should be relevant to your ad group.
-The distribution of your spend between campaigns should connect your strategy and available inventory with results and ROI.
CONQUEST
Today people think of conquest strategies strictly by way of search. If your dealership is going to invest in conquesting other brands or competitors, search isn't your only option. Direct mail is an excellent complement to a strong search campaign. MJS Advertising provides a FREE Market Master evaluation to tell you whether a conquest campaign is right for your dealership.
BRAND
Dealerships that wait until customers are ready to buy are less successful than those that drive sales. Consumers that may be six months out from a purchase could still be motivated to shop *right now* if they see a message and offer that are compelling. Whether it's OTT, online video, TV or cable there is a place for video brand recognition that will make all your other marketing strategies even more effective. Start your marketing appraisal now. It's FREE, so why not?
With an almost infinite number of ways to reach your intended customers, it's harder than ever to determine where and when to spend your money. Working with you and using all available data, MJS Advertising will construct a comprehensive plan within your budget that will get results. We have the digital marketing solutions you've been looking for.